PAST: UWIB's 'Ladies Who Hustle'
Event Details
date:
Thursday, September 26, 2019
place:
U.Group Dupont
1800 Massachusetts Ave, SE
Washington, DC
The United Women in Business Foundation's DC Chapter will host a panel of women entrepreneurs who are making their side hustle into their full-time reality. They will share stories, helpful tips, and insights into their journeys toward success. This event, moderated by U.Group's own Meag Doherty, aims to inspire, motivate, and guide women who are transitioning or are ready to transition into a new career to pursue their passions.
MEET THE PANELISTS: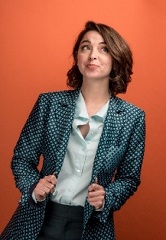 Kim Bryden is the CEO & Founder of Cureate. She has worked in the food and beverage industry from government to Fortune 500 retail management, to food-tech startup. Cureate empowers emerging food and beverage business owners through educational curriculum development and 1:1 consulting services. Cureate is a CBE with the DC Government and holds the WBENC certification as a woman-owned and operated business. She is a member of the World Economic Forum's Global Shapers, Sandbox Network, Camp Campbell for Female Founders, Future Leaders, and a food film actress – yes, that's right!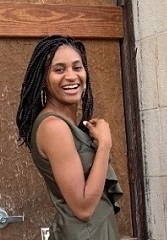 KaDeadra McNealy is the Founder of MNB- Millennial Nail Bar, an on-demand provider that conveniently brings the nail technician to customers, regardless of the customer's location. MNB aims to deliver a platform for nail technicians to grow as true entrepreneurs, while allowing the customer to take control of their busy schedule, with style. Since launching, MNB has collaborated and secured partnerships with companies like Nordstrom, WeWork, and Equinox Sports Club.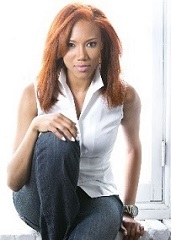 Yanique Ollie Moore is an award-winning American fashion designer, businesswoman and founder of Ollie Quinn, a fashion and accessory brand named after her grandmother. Yanique defines her design style through accessorizing the savvy global citizen: a traveling maven in heels and handbags. Her work, which originally launched at Macy's, has been featured in WWD Women's Wear Daily, Harper's Bazaar, InStyle Magazine, Nylon Magazine, Essence Magazine, and more. Moore is also a professor of Visual Communication and Digital Media Arts in the college of Arts and Sciences at Bowie State University in Bowie, MD.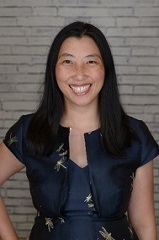 Hua Wang is an Executive Advisor at the Office of the Mayor and is working to make DC government more delightful. In addition, Hua is the CEO of SmartBridge Health, a cancer telemedicine company making world-class cancer care accessible, regardless of where you live. Hua was a United States Presidential Scholar, recipient of the American Bar Association Legal Opportunity Scholarship, and a contributor to the MIT Entrepreneurship Review. She took 1st Place at the Amazon & SBA Hackathon